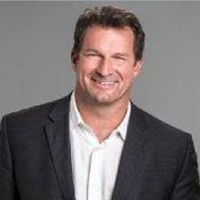 Dr. Kurt Beyer is a faculty member of UC Berkeley's Haas Business School and Graduate School of Information Science, where he teaches Cal's prestigious Entrepreneurship Program to MBAs, undergrads, and graduate students. The program produces multiple promising startups each year including recent successes Pokemon Go, Indiegogo, Tubemogul, Lime, Freewire, Traveling Spoon, and Plushcare. Kurt also serves as a Senior Partner at Parallel Advisors where he advises executives at a variety of successful public and private Bay Area companies including Yelp, AirBNB, Facebook, Google, Fitbit, and Twitter. Parallel actively manages $2.8 billion in assets.Prior to joining Berkeley and Parallel Advisors Kurt was a faculty member at the United States Naval Academy and founder of Riptopia Digital Media where he served as CEO for 6 years. During the 1990s Kurt flew F-14 Tomcats and was assigned to a fighter squadron at Naval Air Station Oceana in Virginia Beach. Injury cut his naval career short, and Kurt was honorably discharged, receiving a Navy Commendation Medal and National Defense Service Medal.Kurt is the author of Grace Hopper and the Invention of the Information Age, published by MIT Press in 2010, which highlights the rise of the computer industry through the amazing career of Grace Hopper, the woman responsible for the development of computer programming. The book was in the Top 10 Science/Technology books for 2010/2011 and turned into a documentary by ESPN 30 for 30 in 2015. The book is currently being turned into a mini-series by Casey Affleck/John Middleton Productions. Kurt earned his BS in engineering and history from the U.S. Naval Academy where he served as Brigade Commander senior year and played baseball for Annapolis. He received an MA in economics and philosophy from Oxford University and rowed and played basketball for Oxford. In 2002 he completed his PhD in the history of science and technology and economic history from UC Berkeley.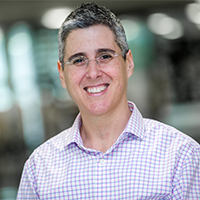 Wiley Davi is Associate Dean of Arts & Sciences at Bentley University and an Associate Professor in English and Media Studies (EMS). Prior to their current position, Wiley served as chair of the EMS Department for seven years overseeing 60 faculty. They have published articles on leadership, on the value of liberal learning in a business curriculum, and on diversity in the classroom. Currently, Wiley is working on a co-authored book on leadership and metacognition. Fully committed to diversity initiatives, Wiley has served as a facilitator of Bentley's faculty and staff workshops on diversity, on being an LGBTQ ally, and on being a transgender ally. For this work, Wiley received Bentley's Martin Luther King, Jr. Leadership Award. Wiley has also received numerous awards for their teaching, including Bentley's Innovation in Teaching Award and the Gregory H. Adamian Award for Excellence in Teaching. Since 2015, Wiley has served as a Women in Leadership program facilitator for the Erasmus Center for Women and Organizations (ECWO) out of the Rotterdam School of Management at Erasmus University in the Netherlands. Through ECWO, they have worked with women in organizations such as ING Bank, TNO (a nonprofit that focuses on applied science), and the European Central Bank. Wiley received their PhD from Tufts University.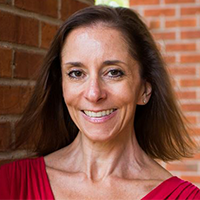 Alyssa Hammond is Director of Undergraduate Career Education and Outcomes at Bentley University and leads the Undergraduate Career Services team and its efforts for advancing its career education curriculum, advising, programming, outcomes, technology innovation, student collaboration, social innovation, and marketing initiatives. A graduate of Syracuse University and New England School of Law and a bar certified attorney, she has worked as a career advisor and higher education administrator for more than 16 years. As a certified Strengths coach, Alyssa conducts one on one and team coaching, large scale Strengths development programming, and has implemented Strengths into Bentley's career development courses. She is also an adjunct professor for the Information Design and Corporate Communications Department at Bentley and has been featured in U.S. News & World Report, the Chicago Tribune, Boston Herald, Boston Business Journal, Boston Globe, and Business Insider for her career services and social media work.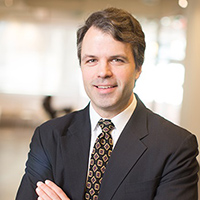 William Kerr is the D'Arbeloff Professor of Business Administration at Harvard Business School. Bill is the co-director of Harvard's Managing the Future of Work initiative and the faculty chair of the Launching New Ventures program for executive education. Bill is a recipient of the Ewing Marion Kauffman Foundation's Prize Medal for Distinguished Research in Entrepreneurship and Harvard's Distinction in Teaching award.
Bill's recent book is The Gift of Global Talent: How Migration Shapes Business, Economy & Society (2018). It explores the global race for talent and how countries and businesses compete for high-skilled migrants. The book reveals how immigration has transformed U.S. innovation, reshaped the economy through the rise of talent clusters and superstar firms, and influenced society at large in positive and adverse ways. The book argues that America, and the world, can get more out of global talent flows with sensible reforms.
The Managing the Future of Work project considers the unprecedented set of challenges and opportunities presented to businesses, including rapid technological revolutions, shifting global product and labor markets, aging workforces, and growing skills gaps. These forces change the ways that businesses compete with each other and engage workers. This multi-faculty project identifies how companies, schools, workers and the public sector can come together to manage the challenging transitions ahead as the nature of work is radically transformed. The initiative produces leading research on these themes and disseminates to broader audiences through platforms like the MFW podcast series.
Bill's broader research centers on how companies and economies explore new opportunities and generate growth. He considers the leadership and resources necessary to identify, launch and sustain dynamic and enduring organizations. He works with companies worldwide on the development of new ventures and transformations for profitable growth. He also advises governments about investments in the innovative capacities of their nations.
Bill and his family live in Lexington, MA. They enjoy outdoor sports and trail running, are active members of their local church, and maintain close ties to his wife's home country of Finland. Bill grew up in Alabama and remains a passionate college football fan.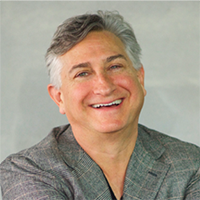 Adam Leipzig is an expert at bringing media industry smarts to diverse companies worldwide, and coaching senior executives how to shine in front of their boards, investors, teams, and customers. He specializes in sharing insider skills that uplevel power and presence. As CEO of Entertainment Media Partners, he has advised technology, venture investment, social media, marketing, and entertainment companies. Many of Adam's accomplishments have emerged as household names, including A Plastic Ocean, March of the Penguins, Dead Poets Society, and Honey, I Shrunk the Kids. Collectively, Adam's projects have generated over $2 billion in revenue on $300 million production spending, and twice he has been responsible for the "most profitable movie of the year". As a game-changing visionary and leader, Adam has been a producer, distributor or supervising executive on more than 30 films that have disrupted expectations. He has been responsible for the first films directed by notable female directors, including Julie Taymor, Cherien Dabis, Byambasuren Davaa, and Mary Agnes Donoghue. His movies have won or been nominated for 10 Academy Awards, 11 BAFTA Awards, 2 Golden Globes, 2 Emmys, 2 Directors Guild Awards, 4 Sundance Awards and 4 Independent Spirit Awards. Adam is the former president of National Geographic Films and senior executive at Walt Disney Studios.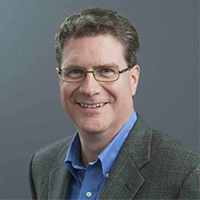 Dr. Frank Schultz is a Distinguished Teaching Fellow in the Economic Analysis and Policy, and Management of Organizations Groups of the Walter A. Haas School of Business at the University of California Berkeley. Dr. Schultz received his B.A. in Accounting from the University of Washington, his MBA in Finance/General Management from the University of Michigan and his Ph.D. in Strategic Management from the University of Minnesota. Prior to pursuing his Ph.D., he worked in a variety of functional areas for Global 500 companies such as IBM, Chevron and Pillsbury.
Dr. Schultz is an expert in the areas of Executive Leadership and Competitive Strategy. The focus of his research is on Deliberate Practice - how individuals and organizations gain competitive advantage through the development of world-class expertise. He consults regularly in the areas of leadership and strategy.
In addition to his research and consulting, Dr. Schultz has been consistently recognized for his teaching. In 2010 and 2014, he received the Earl F. Cheit Award for Excellence in Teaching from the Haas School of Business. He currently teaches courses in Leadership, Competitive Strategy, and Organizational Behavior. Over the past twenty years, he has taught in the Executive Education, Executive MBA, Weekend MBA, Evening MBA, Full-Time MBA and undergraduate programs in business schools including the Haas School of Business at the University of California at Berkeley, the Eli Broad Graduate School of Management at Michigan State University, the Ross School of Business at the University of Michigan, and the Carlson School of Management at the University of Minnesota, as well as the Advisory Board Company's Physician Leadership Academy. His teaching has included courses in Strategic Leadership, Strategic Management, Advanced Competitive Analysis, Organizational Behavior, Accounting, Finance, Marketing, Microeconomics, Macroeconomics, Statistics, and Sales Force Management.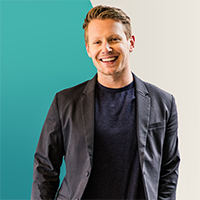 Eric Termuende is a globally-recognized thought leader, author, and keynote speaker on the future of work and building teams that thrive. Eric has surveyed and interviewed thousands of leaders about what it takes to create teams that maximize their full potential.
Eric has a deep understanding of the next generation of work and how to attract and retain the right talent. As co-founder of NoW Innovations, Eric advises industry-leading organizations, institutions, and associations on future-proofing their teams, talent management, and rehumanizing the workplace. His bestselling book, Rethink Work, has become a must-read for today's leaders and is available on amazon.ca.
Recognized as one of the Top 100 Emerging Innovators under 35 by American Express, his ideas have been featured in Forbes, Thrive Global, The Huffington Post, The Globe and Mail, and more. From the stage of TEDx to BUILDEX to Coca Cola and the Milken Global Conference, Eric inspires, challenges, and opens minds to opportunity and doors to growth.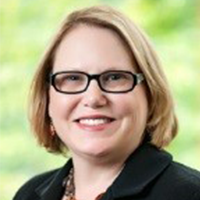 Elaine Walker is a Lecturer at Bentley University where she oversees the HR concentration which focuses on preparing Human Resources specialists for the challenges of the future including working with the generations, creating customizable yet scalable talent management systems, and performing workforce related analytics. She teaches in the Bentley MBA program in which she focuses on managing contingent workforce programs, improving global employee engagement, generational differences and realities and costing HR programs. Elaine's technology related background includes serving as the Director of HR Operations for NeXT Computers, as well as a Consultant to organizations such as HP, Charles Schwab and Peoplesoft/Oracle. Prior to joining Bentley University, Elaine served as the VP of HR for Shell BHP Billington and Shell Oil Company where she led the implementation of a shift from country to global organizational structures. As an HR Consultant, she specialized in the creation and successful implementation of global HR improvement programs. Elaine was also a Principal at Willis Watson Wyatt where she specialized in managing the design of Total Rewards Programs, implementing new organizational design systems, and redesigning the HR function in order to improve performance and deliver more standardized services that drive organizational compliance and performance.