Equipment Maintenance Services &
Equipment Commissioning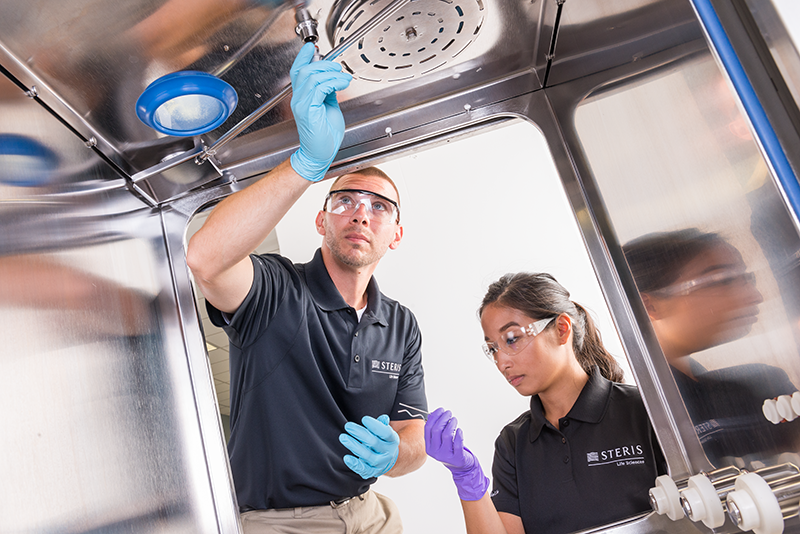 Equipment Maintenance Services
When risk is not an option, trust STERIS to protect and maintain your equipment with one of our flexible service plans.
Your business is unique, and we offer a variety of service options that can be customized to meet your specific needs. With equipment service plans to serve all of your repair and maintenance needs and single services available 24/7, you can count on STERIS as your trusted service partner for any situation. Our global network of field service experts will collaborate directly with your local team to ensure your needs are met.
With the purchase of any of our equipment service plans, you will also receive:
24/7/365 Customer Service providing answers to your most critical questions
Access to over 90,000 authentic OEM parts for maintenance, upgrades and repairs
Service from a global team of technicians trained to the latest factory standards
Equipment maintenance services are available for all STERIS equipment
Equipment Commissioning  
Getting your equipment up and running and ensuring the hardware/software is working as expected is one of  our top priorities.  During the equipment life cycle, this is the phase right before validation and there are some services that STERIS offers to help with this but not everyone will need a full validation plan.  These steps and services include:
Equipment Validation &
OEM Parts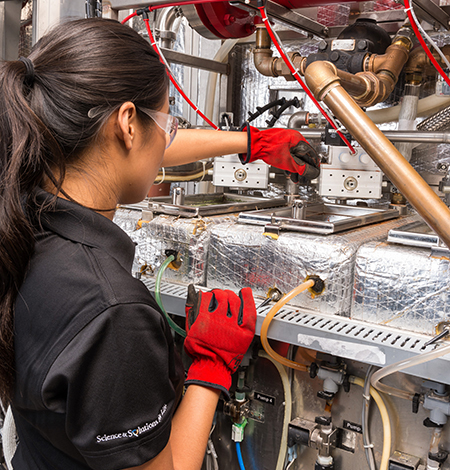 Equipment Validation
Backed by over a century of technical expertise, STERIS is your global leader and trusted partner for installing and qualifying your equipment. With an extensive network of factory trained Field Service Representatives located around the world, you can count on STERIS for all of your installation and qualification needs.
Installation services
Let our global team ensure your new equipment is up and running quickly with our full portfolio of installation services. STERIS has the knowledge and resources to perform every aspect of your equipment installation.
Full installation Service
Partial Installation Services
Qualification Services
Qualification and validation services are documented and executed to your requirements by our global network of qualification specialists and can be customized to meet your individual needs. Based on current Good Manufacturing Practices (cGMPs) and Good Engineering Practices, our protocols and procedures are created to help you comply with validation requirements and tailored to meet your specific needs. By working with STERIS, you gain not only validation compliance directly from the OEM, but you also benefit from faster time to market.
OEM Parts
Your equipment is integral to your facility's success. Keep your investment in peak condition by choosing STERIS OEM replacement parts.
Each of our parts is subject to the highest quality standards and backed by a 90-day warranty. Rest assured that your STERIS OEM parts help keep you in compliance with regulations for equipment maintenance and repair.
With the help of our technical experts available 24/7 and Shop STERIS, a full online catalog of service parts, identifying which part you need has never been easier. Our expert team of Field Service Representatives are always available to help install your parts.
Decontamination Services
Equipment & Cleanroom Certification
Process and Cleaner Evaluation (PACE)
Decontamination Services
Reduce the risk of contamination after routine shutdowns, repairs, or emergency responses of your cleanrooms, controlled environments, equipment, and spaces.
STERIS Biodecontamination Services leverage our patented Vaporized Hydrogen Peroxide, or VHP®, process technology. This dry sterilization process utilizes low temperature hydrogen peroxide vapor as a broad-spectrum antimicrobial sporicide. With validated, repeatable services, our team can help prevent costly contamination for applications worldwide.
Safety
Our environmentally safe process produces only residue-free byproducts, water and oxygen, which leave no harmful chemicals behind.
VHP decontamination technology reduces the risk of condensation, resulting in increased material compatibility with a wide variety of sensitive materials, including painted surfaces, electronic equipment, and HEPA filters.
Efficacy
The VHP decontamination process is proven to destroy a wide range of microorganisms, including bacterial spores, viruses, and fungi.
Achieve six-log reduction using an EPA-registered hydrogen peroxide sterilant.
Convenience
Our highly trained decontamination experts can respond quickly and manage your project from start to finish.
VHP cycle times minimize downtime and lost productivity.
Other biodecontamination methods can be utilized based on your applications.
Equipment & Cleanroom Certification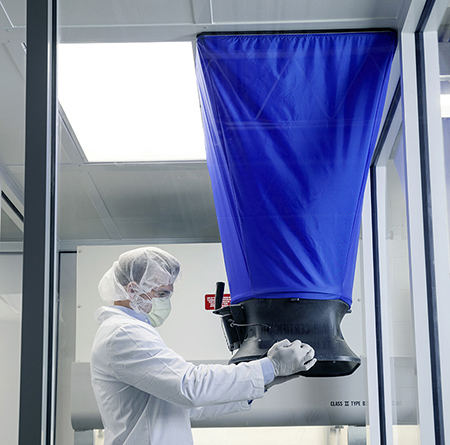 Equipment & Cleanroom Certification
Ensure a contamination-free environment by maintaining operational integrity and regulatory compliance with STERIS testing and certification services.
Cleanroom Certification
Maintaining clean air with low levels of particulates in your cleanroom is critical to meeting performance requirements and staying in compliance.
Our certified technicians will verify your facility requirements and ensure compliance with relevant industry standards.
IEST-RP-CC-006
USP 797
USP 800
ISO 14644-1
FDA Guidelines
Certification Testing
Trained technicians perform on-site tests to validate cleanroom and equipment operation. These tests include:

Cleanroom
Biological Safety Cabinets
Laminar Flow Hoods
Isolators (Non-USP 797)
Balance Enclosure
Fume Hoods

ASHRAE

The ASHRAE 110 testing standard provides the method and procedure for ventilation and containment of fumes within your fume hood.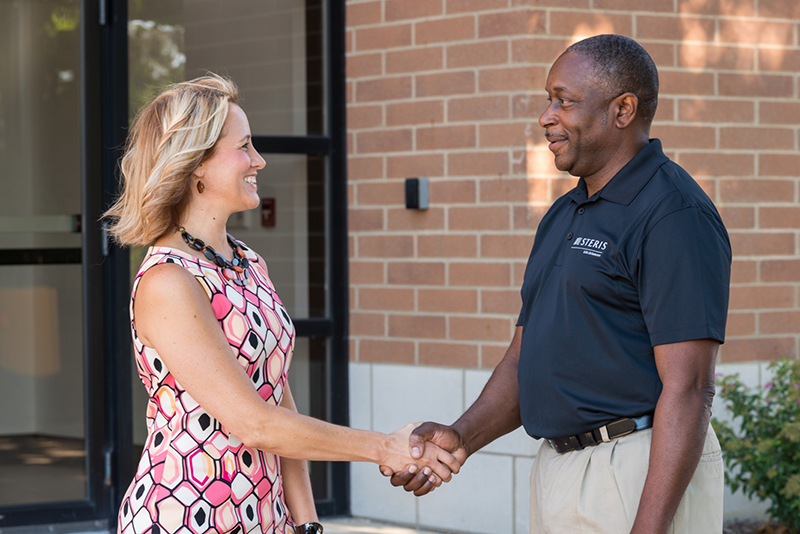 Technical Support
Get help when you need it with 24/7 Customer service, 365 days a year 

Our global team of factory-trained technicians is available to provide support when and where you need us 

Easily identify and order your parts online with access to Shop.STERIS.com 

Keep your equipment in compliance with access to over 90,000 OEM parts 
Process and Cleaner Evaluation (PACE)
Process and Cleaner Evaluation (PACE) 
A laboratory-based service in which we simulate your cleaning process in order to recommend a cleaning agent, cleaning agent concentration and cleaning process conditions. This program takes the guesswork out of choosing the appropriate protocol for your cleaning application and will enable you to move to a pilot or prequalification trial with a reasonable assurance of success. PACE evaluations are usually initiated through your local sales representative.
PACE examines the following:
Chemistry
Concentration
Cleaning time
Temperature
Cleaning method
Water quality